BAMBOO STRAWS
Wednesday, 5/06/2019
There are 500 times more pieces of microplastic in the sea than there are stars in our galaxy and by 2050 it is estimated there will be more plastic than fish. Help eliminate the use of these plastic straws by replacing them to reusable Bamboo Straws.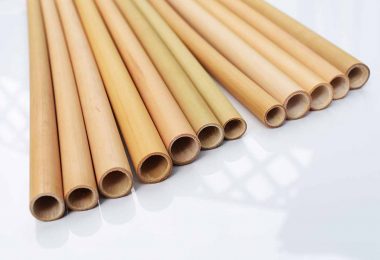 We make our reusable Bamboo Straws with natural, durable and safe bamboo. They originate in nature and are biodegradable, sustainable, and organically grown. Not only beautiful, but reusable Bamboo Straws are also strong, durable and 100% natural, containing NO inks or dyes. Each straws derives from a single stem of bamboo, unique in its own variance of color, thickness, and texture, so you are literally sipping from nature.
Hosting a summer party? Serve up your drinks with our reusable 100% Natural Straws and your guests will certainly be impressed. Their natural composition ensures each straws provides a lovely unique and rustic addition and the perfect finishing touch to your cold summer drinks, fruit smoothies, exotic drinks, and dinner party cocktails.
By using a high-quality laser engraving technique, we can help your business or events raise the community's awareness by etching your business's name, logo or a hashtag of your choice on to our straws and storage bags. We are here to spread your messages with eco-friendly, conscious, and responsible business practices. We commit to bring customers the most satisfying choices in the future.
Finally, the purchase of our reusable Bamboo Straws is a vote for sustainable materials. Using wholly natural products is a connection to nature that is hard to come by, and a little meditation on a conscious way of living.
Try it, you'll love it!